62172633cf09952bcb10b5d7-regular
Multi-headed Hot Wind Comb 5-In-1
Hello my Ladys! Are you still worried about not having enough utensils?
Are you still worried that you need to go to a professional barber to change your hairstyle? How annoying!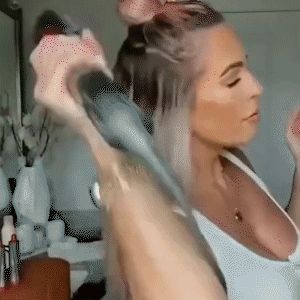 Our multifunctional comb is just what you need! With five interchangeable heads, you can enjoy hair salon services at home!
✅Fast blow drying hair
✅Fluffy hair
✅Straight hair
✅Curly hair
✅Different hair styles
PROPERTIES
5-in-1 design
Equipped with 5 interchangeable heads, it makes drying, straightening, curling, volumizing and massaging the scalp a breeze. Different hair lengths and hairstyles can be created by combining blow-drying and styling.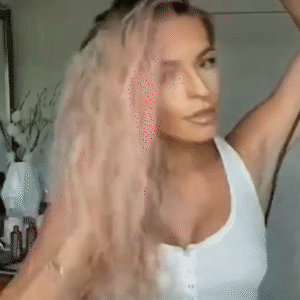 Creating different hairstyles
Multifunctional hair combs fulfill all hairstyle desires , such as e.g. B. short hair with slight curls, short hair with inner waves, long hair with slight curls, long hair with strong waves, Korean waves, Korean flares, air bang, bangs rollover, etc.
Comb neutralizes static electricity, effectively locks in moisture, smooths frizz, prevents dandruff and reduces split ends. Reduce hair damage whenstyling and take care of your hair.
The hair comb has 3 different airflows, which can help you finish your hairstyle faster and more conveniently. Intelligent constant temperature control to avoid temperature fluctuation and hair damage.
The non-slip handle is ergonomic and feels good, and the  2-meter power cord  can be rotated 360°, which makes the operation of the comb convenient and easy.
The comb is made of high quality, environmentally friendly and high temperature resistant materials, featuring high heat resistance, impact resistance, cold resistance,  chemical resistance and excellent electrical properties .
Annotation:
Cold air is suitable for thinning hair, medium hot air is suitable for  combing and styling , and hot air is suitable for fluffy hair.
Equipped with 30mm wheels on the left and one on the right. If you want to do the hairstyle on the left side, please choose the left roll. And vice versa.
Press and hold the button a little harder to pull out the comb and switch heads, which is  convenient and quick.
Due to manual measurement, please allow slight measurement error.
Due to the difference between the light and the monitor during shooting, a certain chromatic aberration will be caused.
SPECIFICATIONS
Material: ABS+environmental alloy
Weight: 0.3kg
Voltage: 220-240V
Rated Frequency: 50-60Hz
Power: 1000W
PACKAGE INCLUDES
1 x Multi-Headed Hot Air Comb
Multi-headed Hot Wind Comb 5-In-1